Welcome to the Greeley
Seventh-day Adventist Church
---
Worship Service Times
Sabbath School 9:30 A.M.
Worship Service 10:40 A.M.
- - - - - - - -
Weekly Events at Church

Last Day - Events - Shawn Korgan
Sabbath 4:30 P.M. to 6:00 P.M.
- - - - - - - -
Bible Stories in Scripture
Monday - 6:15 - 7:30 P.M.
- - - - - - - -
United Prayer Meeting
Tuesday 6:30 - 7:30 P.M.
- - - - - - - -

About Us      Calendar         Bible Study      Sermons      ACS School       Online Giving      Contact Us      Links
---
Devotional Thought from Pastor Logan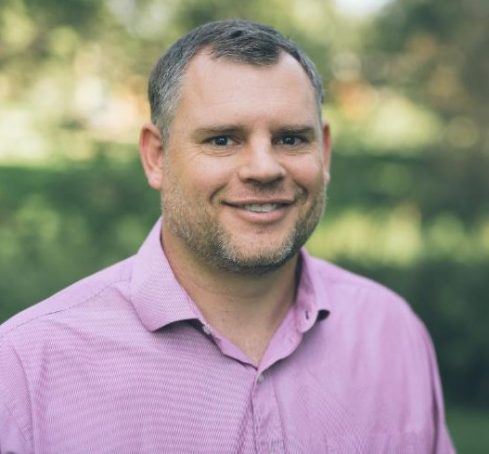 Choosing Faith Over Fear - The question Who is this? is repeated many times in the first half of Mark's Gospel. The authoritative Messiah is being revealed. Even the winds and the sea obey Him! Everything that is way out of our control is within His. He has power over everything under the water (which represented evil for them) and anything above it. It reminds me of Jesus' authoritative announcement at the end of Matthew: "All authority has been given to Me in heaven and on earth" (Matthew 28:18). The truth is that in the Jewish Scriptures, this type of total and absolute authority over the waters and the wind was an exclusive prerogative of Yahweh (Job 12:15; Psalm 33:7). Now Jesus is behaving exactly like God, and they are in awe!
Yes! Jesus is God and they are now realizing how POWER-FULL He really is. 
Are you at your wits' end? When sudden storms hit your life, you have a choice. Choose FAITH over FEAR. That's your choice, every minute of the day. Remember the POWER of the SERVANT: He is POWER-FULL to RESCUE! He is POWER-FULL to SAVE! WOO-HOO!
Talbot, Mark: Good News!, p. 28-30.
Mothers in Israel - There are a couple verses in the Scriptures that mention "a mother in Israel" (Judges 5:7, 2 Samuel 20:19). Judges 5:7 is in reference to Deborah who was both a prophetess and a judge in Israel during a time when the nation was downtrodden.  Deborah arose and brought back normalcy to life just like it says in the aforementioned verse, "Village life ceased, it ceased in Israel, until I Deborah, arose…"
2 Samuel 20:19 is in reference to a "wise woman" (2 Samuel 20:16) of Abel of Beth Maachah who stopped her city from being destroyed via a siege by Joab and his troops.  She did this by communicating with Joab to find out what the issue was (2 Samuel 20:13-22).  It turned out Joab was looking for a man by the name of Bichri who had caused a rebellion against King David.  She delivered Bichri and the city was spared. 
Both of these women, mothers, brought about great deliverance and change through their wisdom and dedication to God.  I'm so grateful for faithful women today who are willing to live by example and by perseveringly serving God in their day to day lives.  One of the ways these women do this is through their Christlike example in the raising of their children, both past and present.  They sacrificially have given of themselves in the hopes of the betterment of their children in this life and in the life to come.
I want to say happy Mother's Day to all of you mothers.  Thank you for being "a mother in Israel".  May God bless you and help you each to continue to shine for Him.
Happy Mother's Day!
The Amazing Grace of God - "The amazing grace of God is absolutely outrageous. Every time I try to describe the grace of God, I am reminded of how inadequate I am for that task, and how limited my words and thoughts are to explain the mystery of redemption!
Perhaps we can get a glimpse of God's amazing grace if we think of loving parents holding their baby for the very first time, right there making a silent covenant to protect and nurture this little one, created in their image, no matter what the cost might be. But what would the parents do if their beloved child were taken from them by a kidnapper, determined to destroy the baby eternally? Well... if you can imagine the answer to this question, then you can also begin to understand the desperation of God to get you back, the desperation that is narrated from Genesis to Revelation, His plan to successfully rescue you to be with Him forever."