Welcome to the Greeley
Seventh-day Adventist Church
---
Worship Service Times
Sabbath School 9:30 A.M.
Worship Service 10:40 A.M.
- - - - - - - -
Weekly Events at Church

Last Day - Events - Shawn Korgan
Sabbath 4:30 P.M. to 6:00 P.M.
- - - - - - - -
Bible Stories in Scripture
Monday - 6:15 - 7:30 P.M.
- - - - - - - -
United Prayer Meeting
Tuesday 6:30 - 7:30 P.M.
- - - - - - - -

About Us      Calendar         Bible Study      Sermons      ACS School       Online Giving      Contact Us      Links
---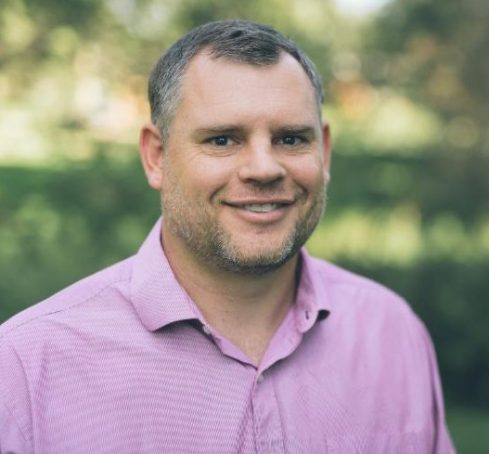 Devotional from the Pastor
February 14, 2019
Love, the True Indicator 
There is only one thing that I can think of that Jesus clearly revealed was an indicator that we are one of His followers.  It wasn't Sabbath keeping, dietary restrictions, lifestyle standards, church involvement, or even giving Bible studies.  Not that there is anything wrong with any of these things, but the fact remains Jesus didn't specify any of these or other things that could be added to the list as unmistakable proof that you are His disciple.
No, the only thing He mentioned was love.  In John 13:35 Jesus says, "By this all will know that you are my disciples, if you have love for one another."  In other words, people will know we follow Jesus by how we treat those closest to us, those in our church, and those we come in contact with.  Do we treat our wives and husbands with unselfish loving kindness, putting their needs before our own?  Are we patient and understanding with our children as they learn how to navigate through this confusing world?  Are we willing to sacrifice our time, money, and material things for those of our own church family who are in need?  Do we stop and help somebody who is in need when we're out in our community?  Are we willing to do these things on a continuous basis despite what it might cost us in time, money, or energy?
None of us live out these things perfectly in our lives, but we all have a testimony of what our habitual tendencies reveal in all of these areas concerning how we love others.  It behooves all of us to revisit 1 Corinthians 13 and prayerfully consider whether or not our habitual tendencies are reflecting Christ in such a way as to cause others to look at us and say, "they have been with Jesus".
--Pastor Jason
February 6 2019
Discerning the Truth
Today there is no shortage of rabbit trails that we can get side tracked on.  There are constantly ministries or individuals rising to the surface within our ranks with new or old ideas, extreme or lax teachings.  We have to be ever vigilant in prayerfully studying the Word of God in our quest to discern truth.
There's a couple promises that I like to claim in my prayers before studying.  I claim these promises by faith in knowing that if I'm submitted and surrendered God will hold up His end of the deal and guide my mind to truth. The first is from a time when Jesus was teaching in the temple from John 7:17 which says, "If anyone wills to do His will, he shall know concerning the doctrine (teaching), whether it is from God..." What a blessing to know that if I've surrendered my will to God's will, He promises to give me the discernment to know and understand truth.  In that same chapter in verse 24, Jesus says, "Do not judge according to appearance, but judge with righteous judgment."  We have to be so careful that we don't read and study the Bible with preconceived understandings being inserted into what we're studying.  We can't let our past (upbringing) and our own desires get in the way of the Spirit teaching us in the moment.
The next Scripture, which I claim constantly is found in John 16:13, "However, when He, the Spirit of truth, has come, He will guide you into all truth..."  I'm always reminding my self what Jer. 17:9 says, "The heart is deceitful above all things, and desperately wicked; who can know it?"  I truly can't trust myself when it comes to understanding Scripture, I must surrender myself and plead for the direction of the Holy Spirit.
One last thing concerning this topic is to focus on Scripture rather than on materials that some ministry or individual is putting out.  God's promises are that He'll lead us to truth when we're focusing on the truth, and that is the Word of God.  These promises do not necessarily encompass studying materials that someone else has compiled with a specific purpose in mind.  This doesn't mean it's wrong to read other books than the Bible and Mrs. Whites writings, but instead we should be very careful in what we read and study, and why we're reading and studying those materials.  We should ask ourselves the question, is there a specific agenda behind the content of the materials under consideration?  If so, we should tread very carefully.  Our focus is to be on the Scriptures and then we should fan out to the counsels (Mrs. White) that God has so generously provided for His church.
Pastor Jason
January 23, 2019
Spiritual Dessert
We often talk about how important it is that we partake of the spiritual bread, which is the Word of God. We should talk about this of course, as it is of the upmost importance.  However, there is another type of spiritual food that Jesus tells us about that most Christians seem to be missing out on.
This other spiritual food, which I'm going to refer to as "spiritual dessert" is revealed by Jesus in the book of John 4:32 and 34 which say, "…I have food to eat of which you do not know…My food is to do the will of Him who sent Me, and to finish His work."  The context here is following the whole interaction Jesus had with the Samaritan woman at the well.  During that interaction Jesus revealed Himself to her, then she went on to call all of the town to come and listen to His words.  So, the context in a nutshell is witnessing.
Witnessing is the spiritual dessert.  It comes after the main course, the bread (the Word).  You might even say it comes as a result of your taking part in the Word. It is very satisfying and makes you feel fulfilled.  We must remember, in reality it is typically the healthier option to not take part in dessert.  However, spiritually speaking both taking part in the Word as well as sharing (witnessing) are a necessity.  
We can't be ones who are always taking in for ourselves and never sharing what we're taking in.  That is selfish and would be spiritual gluttony. We as Christians must have both an inlet and an outlet otherwise we become stale and die spiritually.  This is a truth that we must not overlook. Jesus was very clear, that His fulfillment came from doing the will of the Father.  That same will or work that He was doing has not been finished.  There are still people all around us who need to hear the truth about who Jesus is just like the woman at the well.
Thanks Guys!  Grace
January 16, 2019
He Must Increase, I Must Decrease 
Most of us are quite familiar with Jesus' discussion with Nicodemus in John 3:1-21.  Of course, the thrust of the message Jesus gives to Nicodemus is that we must be born again.  He makes it clear that being born again is somewhat mysterious.  The results can be seen, but nobody can really point at where, when, or even what exactly brought about those noticeable changes.  One thing is certain though, without those changes happening (being born again), the spiritual life cannot happen.
I find the rest of the chapter very interesting considering the context of following the rebirth experience.  What is supposed to happen next in the spiritual journey of the born again individual? Well, there is a powerful spiritual lesson in what John the Baptist responded to His follower's inquiry about so many of the followers of John the Baptist leaving and following Jesus.  In verse 30, John simply said, "He must increase, but I must decrease".
Spiritually speaking, that is the same thing that has to take place in the life of the born again follower of Jesus.  I, that is my flesh, must decrease and He, that is the Spirit, must increase.  In other words, the mysterious changes don't stop at the rebirth.  They keep happening throughout the new (spiritual) life journey.  As followers of Jesus, over time, through our walk with Him it should progress in a general way that it is continuously less about me and my desires and more about Him and His desires for me.
John the Baptist understood this to the core, to such a degree that he was fine with and completely understood that it should become less about people following him and more about people following the Messiah whom he was working so diligently to lead them to. As we continue in this ongoing process, this journey, the promise of the last verse in that same chapter becomes more of a reality to us.
John 3:36 "He who believes in the Son has everlasting life..."
  --Pastor Jason 
January 3, 2019
Not As You Are, but As You Will Be - Philippians 1:6,  "Being confident of this very thing, that He who has begun a good work in you will complete it until the day of Jesus Christ;".
What a promise! He will complete it, not me.  He will do it as I submit to His Power working within me.  I'm so thankful to have a Savior who is willing to work with me and in me to accomplish His desires.
As a family, we have been reading a little book titled, "Hinds Feet on High Places", by Hannah Hurnard. It's an allegorical story about a weak, crippled, and fearful young lady who takes on the journey of following the Shepherd. It's a good read with many spiritual parallels that probably all of us can relate to in different ways.
Recently, we read a section in which the main character, Much Afraid, was becoming overwhelmed with her stumbling and slipping along the journey.  She looked at the Shepherd almost with blame for bringing her along on such a difficult path and this was the Shepherd's response to her.  "'Much-Afraid,' said he very gently in answer to that look, 'don't you know by now that I never think of you as you are now but as you will be when I have brought you to the Kingdom of Love and washed you from all the stains and defilements of the journey?  If I come along behind you and notice that you are finding the way especially difficult, and are suffering from slips and falls, it only makes me think of what you will be like when you are with me, leaping and skipping on the High Places."
So, my friend please remember when you are finding the Way especially difficult, you serve a God who has the ability to see you now for what you will be then.  He does not focus on your faults and failings (although He does reveal them to us), but instead He is focused on His relationship with you. He is focused on loving you.  Let's remember to focus on our relationship with Him and loving Him, instead of getting overly focused on ourselves and our shortcomings.  Let's let Him focus on completing the work in us.
--Pastor Jason