Welcome to the Greeley
Seventh-day Adventist Church
---
Worship Service Times
Sabbath School 9:30 A.M.
Worship Service 10:40 A.M.
- - - - - - - -
Weekly Events at Church

Last Day - Events - Shawn Korgan
Sabbath 4:30 P.M. to 6:00 P.M.
- - - - - - - -
Bible Stories in Scripture
Monday - 6:15 - 7:30 P.M.
- - - - - - - -
United Prayer Meeting
Tuesday 6:30 - 7:30 P.M.
- - - - - - - -

About Us      Calendar         Bible Study      Sermons      ACS School       Online Giving      Contact Us      Links
---
Devotional Thought from Pastor Logan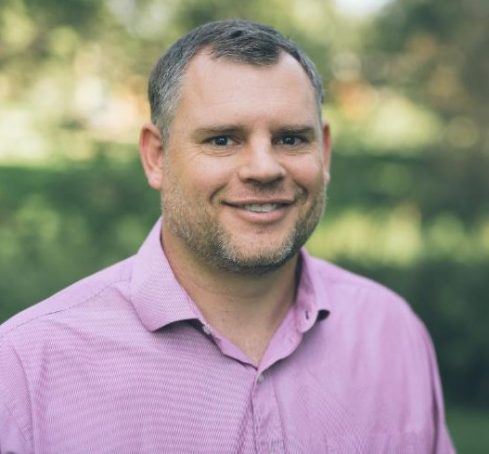 Doing a Hard Thing - I spent the week doing one of the hardest things of my life, putting my mother into a nursing home. I know many of you have gone through this with your own parents or loved ones and I also know many of you have been praying for this situation since we moved here. Concerning my family, all of our hearts are broken but none more than my mom and dad's. They've been married for over 40 years and I can't imagine the loneliness and separation that they are both experiencing. Through it all, I've been able to feel God's love and I know that all the prayers lifted up on our behalf have been heard. When we told our mom she was shocked and angry but was able in the end to feel empathy for all that my dad was going through as well. With her dementia that is a difficult thing for her to do. She willingly let us take her to the home, but when we got there she was so scared and hurt that it broke my heart. As I rounded the corner I spotted my sister-in-law who works at the nursing home and has been involved in my mom's care in her home. I was able to just hug her and cry and she told me as we embraced that she would take care of my mom. It was such a comfort in a time that I felt desolation. Shortly afterwards another employee came up to mom and started praying with her. My dad told me that he was the assistant pastor at their church but also works at the nursing home. It was such a blessing to see that there are so many people who already love my mom will be there to comfort her. 
Every fiber of my being did not want to be there to see this happen. It would have been so easy to stay at home in my own little cocoon and pretend this wasn't happening but that's not what God wanted. My parents have been there whenever I needed them and I felt it was important to be there for them now. But, I couldn't do it on my own. As I was leaving for Wyoming and saying goodbye to Jason I started weeping and realized that I couldn't do this without him. He immediately dropped everything, changed his schedule, and got people to fill in for him so he could be with me. I was so blessed to have him by my side and to go through this with me. I'm so thankful for his support and also thankful to God for the strength that He gave me. My heart is still broken and I'm incredibly sad and worried but through it all I've felt God by my side.
As I've been processing everything and thinking continually about my mom one thing really sticks out to me. My mom might not be able to remember my name most days, or know how to pick up her spoon, or put on her clothes but one thing she knows how to do is tell me she loves me and that I'm special. Those are the two words she uses most every single day--love & special. If she can't remember my husband's name she calls him my special guy. And that is truly my mom's legacy. She has always had so much love for everyone around her. She's never met a stranger and spreads Jesus' love with whoever she meets. She also has a real knack of making everyone feel special. I'm pretty sure all of my sisters think they're her favorite (even though I know that I am ;) because she's made us all feel so special and loved. I'm so blessed that I can still hear those words from her. "I love you" and "you're special". 
Please continue to pray for our family as we adjust to our new reality and especially for my mom and dad (Bill & Esther) as they try to cope day to day. Thank you so much for all your support and prayers. They mean the world to us.
--Grace Logan
Ever Faithful - It's always a blessing in the morning hours to head west and see the Rockies crisp and clear. They're always there, you can count on it. There's not much else in this world as unmovable and unshakable as our world's great mountains. They're like great protectors of what terrible things might possibly come from beyond their walled presence. 
From a different perspective they're also quite daunting. There are no greater physical obstacles to overcome then an enormous mountain. Our God is the same. Nothing can overtake, overthrow, or overcome the magnificent Creator. I love the verses we find in the 125th Psalm verses 1 & 2, "Those who trust in the Lord are like Mount Zion, which cannot be moved, but abides forever. As the mountains surround Jerusalem, so the Lord surrounds His people from this time forth and forever."
I choose today to put my trust in my constant friend and companion, my great and powerful God. The things of this world are always changing and untrustworthy. Therefore, I choose to trust Him no matter what may come.
--Pastor Jason
Overcoming in Christ - All ages between the time when John wrote the book of "The Revelation" and now are represented in the messages to the seven churches (Rev. 2:1-3:22). It was a good reminder yesterday as I read through the first three chapters of Revelation, that it is only to the overcomers that Jesus promises to give rewards. So, in all ages, no matter what the situation, Jesus gave council on how to overcome or what needed to change and then He gave promises of rewards to those who would follow through on the council. 
Does this still remain true for us today; that no matter what our weaknesses might be, no matter what our past is, no matter how difficult it is to give something up, it is to the overcomers of these things that the rewards will be given to? Some may say "well that's too harsh", but God loves us too much to leave us where we are. You see, there is an unmentioned promise contained in each one of the verses which include promises to the overcomers. The unmentioned promise is this, anybody can be an overcomer if they're willing to turn their struggles, issues, and weaknesses over to the Lord. He wouldn't promise special things to the overcomers if He wasn't first willing to provide the way to be an overcomer.
Christ promised us that He "…has come that they may have life, and that they may have it more abundantly." (John 10:10). We must trust Him that we, "can do all things through Christ who strengthens me." (Phil. 4:13), and that we can be "confident of this very thing, that He who has begun a good work in you will complete it until the day of Jesus Christ" (Phil. 1:6).
--Pastor Jason
Luke: Salvation for All
"Tears were rolling down my cheeks as I watched the last of the thirty-three trapped Chilean miners emerge from their stony grave! Every single one of them had been saved! Cheers and celebration followed as the whole world watched in amazement. It was one of the most amazing rescues in the history of the world. All, every single one of them, had been rescued! The strong and the weak, the fragile, the healthy, and the sick. Joy was exuberant because the plan had been successful!
In a much greater scale, Luke tells the story of the rescue of the world. Sin separated God and man, and we were buried under it forever. But...Surprise! Oh, my soul rejoice! The Savior came down from heaven into the pit of sin, lived and died and lived again. God simply refused to go through eternity without us. Heaven would not rest until everyone who wanted to be saved, was. God provided a way, where there was no way. And salvation was for ALL, not just for the rich and famous. It was for the least, the last, and the lost. Salvation is for the fearful, the marginalized, the outsiders, the destitute, the unworthy, and the confused. Salvation is for you and me!"
Talbot, Luke: Salvation for All, p. 62-63.
Choosing Faith Over Fear - The question Who is this? is repeated many times in the first half of Mark's Gospel. The authoritative Messiah is being revealed. Even the winds and the sea obey Him! Everything that is way out of our control is within His. He has power over everything under the water (which represented evil for them) and anything above it. It reminds me of Jesus' authoritative announcement at the end of Matthew: "All authority has been given to Me in heaven and on earth" (Matthew 28:18). The truth is that in the Jewish Scriptures, this type of total and absolute authority over the waters and the wind was an exclusive prerogative of Yahweh (Job 12:15; Psalm 33:7). Now Jesus is behaving exactly like God, and they are in awe!
Yes! Jesus is God and they are now realizing how POWER-FULL He really is. 
Are you at your wits' end? When sudden storms hit your life, you have a choice. Choose FAITH over FEAR. That's your choice, every minute of the day. Remember the POWER of the SERVANT: He is POWER-FULL to RESCUE! He is POWER-FULL to SAVE! WOO-HOO!
Talbot, Mark: Good News!, p. 28-30.
Mothers in Israel - There are a couple verses in the Scriptures that mention "a mother in Israel" (Judges 5:7, 2 Samuel 20:19). Judges 5:7 is in reference to Deborah who was both a prophetess and a judge in Israel during a time when the nation was downtrodden.  Deborah arose and brought back normalcy to life just like it says in the aforementioned verse, "Village life ceased, it ceased in Israel, until I Deborah, arose…"
2 Samuel 20:19 is in reference to a "wise woman" (2 Samuel 20:16) of Abel of Beth Maachah who stopped her city from being destroyed via a siege by Joab and his troops.  She did this by communicating with Joab to find out what the issue was (2 Samuel 20:13-22).  It turned out Joab was looking for a man by the name of Bichri who had caused a rebellion against King David.  She delivered Bichri and the city was spared. 
Both of these women, mothers, brought about great deliverance and change through their wisdom and dedication to God.  I'm so grateful for faithful women today who are willing to live by example and by perseveringly serving God in their day to day lives.  One of the ways these women do this is through their Christlike example in the raising of their children, both past and present.  They sacrificially have given of themselves in the hopes of the betterment of their children in this life and in the life to come.
I want to say happy Mother's Day to all of you mothers.  Thank you for being "a mother in Israel".  May God bless you and help you each to continue to shine for Him.
Happy Mother's Day!
The Amazing Grace of God - "The amazing grace of God is absolutely outrageous. Every time I try to describe the grace of God, I am reminded of how inadequate I am for that task, and how limited my words and thoughts are to explain the mystery of redemption!
Perhaps we can get a glimpse of God's amazing grace if we think of loving parents holding their baby for the very first time, right there making a silent covenant to protect and nurture this little one, created in their image, no matter what the cost might be. But what would the parents do if their beloved child were taken from them by a kidnapper, determined to destroy the baby eternally? Well... if you can imagine the answer to this question, then you can also begin to understand the desperation of God to get you back, the desperation that is narrated from Genesis to Revelation, His plan to successfully rescue you to be with Him forever."