Welcome to the Greeley
Seventh-day Adventist Church
---
Worship Service Times
Sabbath School 9:30 A.M.
Worship Service 10:40 A.M.
- - - - - - - -
Weekly Events at Church

Last Day - Events - Shawn Korgan
Sabbath 4:30 P.M. to 6:00 P.M.
- - - - - - - -
Bible Stories in Scripture
Monday - 6:15 - 7:30 P.M.
- - - - - - - -
United Prayer Meeting
Tuesday 6:30 - 7:30 P.M.
- - - - - - - -

About Us      Calendar         Bible Study      Sermons      ACS School       Online Giving      Contact Us      Links
---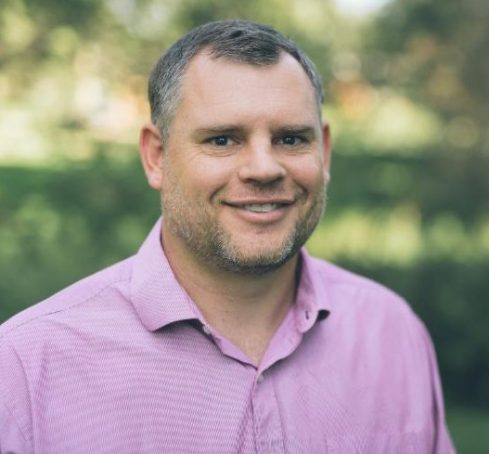 Devotional from the Pastor
April 10, 2019
He Will Dwell Among Us - Pastor Jason and I were having a Bible study this week, and we started discussing the New Earth. One of the interesting points we started talking about was the fact that God was going to live among us on the New Earth. It says in Revelation 21:3 "And I heard a loud voice from the throne saying: Look! The residence of God is among human beings. He will live among them and they will be His people, and God Himself will be with them."
I began to wonder, why in all the choices that God has will He choose to live with us humans? And then it hit me--He's missed us. For the last 6,000 years He hasn't been able to be with us like He intended from creation. I think He's missing that intimate connection with us and He wants to make up for all the lost time.
Don't we serve an amazing Father. One that wants to spend eternity with us! I can't wait.
--Grace Logan
March 27, 2019
The Pulse of the Church - The church from its inception has been able to exist, function, and grow only because of the selfless spirit of volunteers. I read Romans 16 the other day and it is basically a long list of Paul saying thank you to volunteers, giving his appreciation for the work that they have done and continue to do. It's no different today. The church would not continue on if it wasn't for all of you and your volunteering to help in whatever capacities that you're able.
I'm well aware of what kind of sacrifice it takes to be heavily involved in your local church. Prior to becoming a full-time pastor, I volunteered as a lay pastor for two different churches for about 10 years. It was hard work. It was difficult to divide my time between my family, the two jobs I was working, and the needs of the church. At the same time, what a blessing it was. I'll never regret the time that I put in as a lay member of the church doing my part to help the church function in a healthy way.
That being said, I want to thank all of you for everything you faithfully do for your respective church body. The church truly wouldn't be the same without you. If the volunteers of our church were to stop volunteering the church would quickly become irrelevant. I surely could never thank each of you enough for what you do. Please know that it does not go unnoticed. More importantly, God takes notice and you are storing up treasures in Heaven.
THANK YOU!
--Pastor Jason
March 21, 2019
No Expectations
Based off of Matthew 23:1-39.  Why do we always place expectations on God our Father? We know that He has ten thousand solutions that we have not considered for every problem. Matthew 23 is a rebuke to the scribes and Pharisees. What really stands out to me is the fact that everything pointed to Jesus being the messing and yet they hated him just because He wasn't the messiah they expected. Is this how we react to the Lord when He does not answer our prayers or reveal Himself in the way we expect. Matthew 23:29, 30 says, "Woe to you, scribes and Pharisees, hypocrites! Because you build the tombs of the prophets and adorn the monuments of the righteous, and say, 'if we had lived in the days of our fathers, we would not have been partakers with them in the blood of the prophets.'" I know that I have often thought, if I had been there I wouldn't have killed Jesus, but that is exactly what they thought and they were even more knowledgeable about the Bible than I am. What did they do? They killed the Son of God whom they had looked for the coming. So how much more do we need to realize the frailty of our mind power. We can't put expectations on our prayers, because if we do that and God answers it in His own way we don't even realize that He answered our prayers in a much grander scale than we could ever imagine. Can you imagine how many people God impresses and how many moving pieces God has to put in place for one prayer to be answered, and He does this millions of times in a day. We don't even realize!
--Gideon Logan
March 14, 2019
Witnessing Is Hard, Isn't It? 
I don't know about you, but witnessing doesn't come very easy to me. How do you casually bring Jesus into a conversation with someone? How will they react? Will they think you're odd for believing in something that they may think is only myth and fairy tales? These are all things that I struggle with when it comes to witnessing in everyday life.
But, today I read a story that encouraged me. 
China is a communist country, and this means that it has control over virtually everything that goes on within the country. Their constitution says that their citizens have freedom of religion, but the government still controls aspect of the religions, such as leaders and interactions with international organizations.
Even so, there is one Chinese woman, whose name has been kept confidential, who has planted over 400 Seventh-Day Adventist Churches.
In an article adventistmission.org by Andrew McChesney, she says that she had become disillusioned with her atheist upbringing and its failed ideals. In her search for something more, she attended a 1,000 member church and found Jesus. Her growth went even further when another pastor
gave her a book called "The Desire of Ages." This book showed her love beyond the atheist ideals she'd grown up with and she fell in love with Jesus as her Savior.
The same pastor who had given her this precious book told her that the true day of worship was Saturday. After looking it up in an encyclopedia and finding that what he said was true, she was convinced.
She worshipped on Sabbath alone for awhile until she read the book "Defender of the Truth" written by Chinese Adventists for Chinese people about the Sabbath. After painstakingly copying the book fives times, she gave the copies to the pastors of the 1,000 member church. Two weeks later they came to her and told her they believed in the Sabbath. The entire church was converted.
This amazing woman not only converted this church, but has planted over 400 more. In another article, she goes on to explain how she witnesses to friends and family through simple conversation.
She witnessed to a cousin who wanted to get a divorce simply by telling her she needed to believe in Jesus. Her cousin was converted and changed her mind about ending her marriage.
Her uncle, a government leader, said that if she was a Christian there must be something good in it, so he converted.
Her brother-in-law was also touched by the Holy Spirit as she shared and decided to get baptized.
So, even in a place where there is opposition against Christians, there are people like this woman who are sharing their beloved Jesus with those around them.
If they can do it, so can we. Right?
--Abby Logan
March 6, 2019
Today for devotions I read about how Esau sold his birthright for some food. It really spoke to me because I can be an extremely impulsive person. Esau was hungry and since he was only thinking about his hunger he acted in the moment giving away something extremely valuable for something that, yes he needed, but that wasn't near as important. It stood out to me that it's so easy to be irrational in our decisions when we want something out of selfish desires. Sometimes we end up giving something very special away, a lot of times that special thing is Jesus. We push Him aside for something of this world that we feel we need to appease our desires. Although it may temporarily appease them only God can appease them forever. So as an impulsive person it really showed me how carefully we need to be when we want to do something. It's important to think twice and think of the consequences.
--Afton Logan
February 27, 2018
"Encourage One Another" - The kids and I took off last week to go on our annual ski trip to Jackson Hole Wyoming.  My sister lives there and graciously treats the kids to a week of skiing each year.  When we left from home Gideon had a slight cough and small fever.  As we traveled that day both Afton and I developed sore throats and by the time we got to my sister's house we both had a fever and felt like crawling into bed and not getting up for awhile.  And that was how our week went.  Gideon didn't get to ski one single day.  I did force him to go down once to see how he felt but he just didn't feel good enough to do anything else.  Afton was able to ski two days before truly succumbing to her illness.  Abby was able to ski all four days and was healthy the entire time.  Me, I was sick and wanted to just stay in bed but like most moms I couldn't rest but instead spent my days running kids to the ski hill, to the doctor, to the pharmacy, picking them up at the end of the day, etc.  Let's just say it was a very long week and it was pretty disappointing.  
It turns out that Gideon had pneumonia, Afton had the flu, and I had whatever they had.  This all happened right after finding out that my grandmother had passed away and that we'd be traveling to Montana for the funeral.  Things were pretty bleak for us.
There was a bright spot in the week and that was when my husband called and said that he'd shared that we were sick with our church family and everybody had told him that they would be praying for our family and to please keep them updated.  I also got messages on facebook saying that we were in your prayers.  When I got home from the funeral I had a slew of cards letting me know that our family was being prayed for.  Wow, what at blessing to know that we had so many praying for us. 
I believe that encouraging one another is one of our highest callings.  The Bible says in 1 Thessalonians 5:11, "Therefore, encourage one another and build each other up, just as in fact you are doing."  In Hebrews 10:24-25 it says to spur one another on to love and good deeds and to encourage one another."  If you feel impressed during your day to shoot someone an encouraging text, to call someone and let them know you're thinking about them, to send an email with some words to uplift, or to send a card to someone and let them know you're thinking about them, DO IT!!  You may be the right person at the right time in someone's life.  You may be the person who helps them continue on during a struggle or gives them faith that God is still with them. Don't delay.  Heed that still small voice.  You never know how you might be a blessing.
We finally made it back home and we're all feeling much better.  I still hear a cough every now and then from the kids but all and all we're left quite the legacy.  So thank you all for keeping our family uplifted.  You are appreciated!
--Grace (The Pastor's Wife)
February 19, 2019
"Take These Things Away" - Early on in Jesus' ministry He went to Jerusalem for the Passover. When He arrived "...He found in the temple those who sold oxen and sheep and doves, and the money changers doing business. When He had made a whip of cords, He drove them all out of the temple, with the sheep and the oxen, and poured out the changers' money and overturned the tables," (John 2:14-15). You can't find anything in the gospels where Jesus is more passionate then the two times that He cleansed the temple. You might say that He's as passionate about some other things, but definitely not more passionate.
In the next verse (John 2:16) He said to those selling doves, "...Take these things away! Do not make My Father's house a house of merchandise." In other words, do not make it about business, trading, or material things, things of a worldly nature. Jesus is very passionate about any place where God is to reside. 
In 2 Corinthians 6:14-18 we're counseled that we "are the temple of the living God", and to separate things from ourselves that are not of God. He says that He "will dwell in..." us. So, for that reason we must remove those things that would keep Him from residing within our body (temple). 2 Corinthians 7:1 says, "Therefore, having these promises, beloved, let us cleanse ourselves from all filthiness of the flesh and spirit, perfecting holiness in the fear of God." Knowing His passion for the temple, and that I am His temple, it begs the question; if Jesus were to come and look around in my temple, what would He look at and say to me, "take these things away"?
February 14, 2019
Love, the True Indicator 
There is only one thing that I can think of that Jesus clearly revealed was an indicator that we are one of His followers.  It wasn't Sabbath keeping, dietary restrictions, lifestyle standards, church involvement, or even giving Bible studies.  Not that there is anything wrong with any of these things, but the fact remains Jesus didn't specify any of these or other things that could be added to the list as unmistakable proof that you are His disciple.
No, the only thing He mentioned was love.  In John 13:35 Jesus says, "By this all will know that you are my disciples, if you have love for one another."  In other words, people will know we follow Jesus by how we treat those closest to us, those in our church, and those we come in contact with.  Do we treat our wives and husbands with unselfish loving kindness, putting their needs before our own?  Are we patient and understanding with our children as they learn how to navigate through this confusing world?  Are we willing to sacrifice our time, money, and material things for those of our own church family who are in need?  Do we stop and help somebody who is in need when we're out in our community?  Are we willing to do these things on a continuous basis despite what it might cost us in time, money, or energy?
None of us live out these things perfectly in our lives, but we all have a testimony of what our habitual tendencies reveal in all of these areas concerning how we love others.  It behooves all of us to revisit 1 Corinthians 13 and prayerfully consider whether or not our habitual tendencies are reflecting Christ in such a way as to cause others to look at us and say, "they have been with Jesus".
--Pastor Jason