Welcome to the Greeley
Seventh-day Adventist Church
---
Worship Service Times
Sabbath School 9:30 A.M.
Worship Service 10:40 A.M.
- - - - - - - -
Weekly Events at Church

Last Day Events - Shawn Korgan
Sabbath 4:30 P.M. to 6:00 P.M.
- - - - - - - -
Craft Group
Monday (2nd and 4th) - 9:00 A.M.
- - - - - - - -
Bible Stories in Scripture
Monday - 6:15 - 7:30 P.M.
- - - - - - - -
Women's Bible Study Group
Wednesday - 10:00 A.M.
- - - - - - - -
Prayer Meeting
Wednesday - 6:30 P.M.
- - - - - - - -
United Prayer Meeting
Thursday 6:30 - 7:30 P.M.
- - - - - - - -

About Us      Calendar         Bible Study      Sermons      ACS School       Online Giving      Contact Us      Links
---
Listen to the sermon live by clicking on the "Sermons" link in the menu above. The sermon is live at about 11:00 a.m. each Sabbath, Greeley, Colorado, USA, time. Listen to previous sermons on demand at any time at the same link.
---
Devotional Thought from Pastor Jason Logan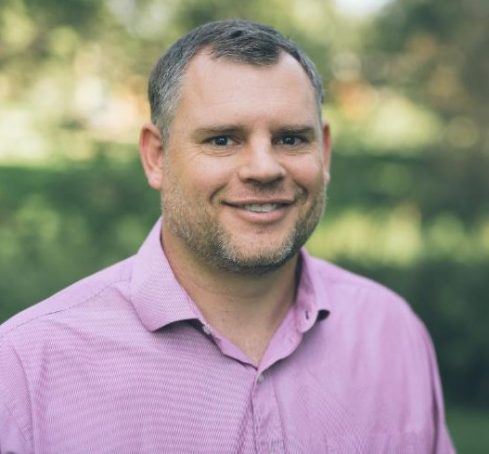 Take A Break - How long has it been since you have taken a break, done something different, something outside of the normalcy of everyday life? Having just experienced going on a camping trip with my family, I can tell you that taking a break makes a difference.
God knew immediately after creating us that we would need a break, we would need rest. So, He instilled the Sabbath as part of creation, which tells us that we don't just need a vacation now and then we need a break every week and that was before the fall. How much more of a necessity would that be for us now? One out of every seven days you and I need to rest. We need to step away from the daily stresses of life and reconnect with God, with family, and even with nature itself. Things stop functioning properly within our minds and bodies when we don't follow God's plan.
It wasn't just the weekly Sabbath either, God also gave His people Holy days as well. Some were several days long. God knew we needed times of respite to separate ourselves from the business of our taxing lives. We need a change of pace to see God for who He truly is. That's why we must remember the Sabbath day, so that we can remember the Lord of the Sabbath.
Are you remembering to take a break? This would include the Sabbath as well as every now and then just getting away to spend time with God and with loved ones. Take a break, God knows you need it!
--Pastor Jason
In But a Moment - The past few days I've been contemplating how fast things can change in our lives. With the passing of my cousin's three-year-old daughter, as a result of her slipping into their hot tub, it has been yet another reminder of this truth. To imagine that earlier that day, maybe even moments before, they were loving on her and not even considering that she could be gone from their loving embraces within a few moments is very sobering.
I've had many things happen in my life that have made me realize how quickly life can be snuffed out or how suddenly life can change from happiness and being care free to tragedy, and a constant challenge just to survive.  Being human, I unfortunately need reminders of this. These reminders are never easy, but yet they always remind me that I need to live in the moment and always be thankful for all of the blessings God is continually pouring out around me. They're always calling me back to the fact that I need to take advantage of every opportunity that I'm allowed to spend time with my loved ones and reveal my love to them.
I want to thank all of you who were praying for Izzy while she was struggling to survive as well as all of your continued prayers for the Renner family as they mourn her tragic loss. I learned today that Izzy's passing has opened the door to save four other lives through the donation of her organs. 
I want to reaffirm that I choose to trust God in the midst of horrible tragedies such as this, and I pray that you too will choose to trust Him in the midst of whatever trials and struggles you might be facing or that might come your way in the future. Praise be to God despite all of these things, Amen!
--Pastor Jason
God of Creation - Jason and I just got back from a vacation without our children. On our trip we celebrated our 21st anniversary. This "vacation without kids thing" is very new to us. Two years after getting married we welcomed Abby into our life so we haven't had much time to ourselves. It was a great experience but also kind of hard. I was pretty sentimental a lot of days. There were so many things they would have loved to have seen and I thought of them constantly. We visited 9 national parks/monuments, eight were in Utah and one was in Colorado. That's usually what our vacations consist of. We love national parks. We've been to almost 60. It doesn't get any better than being out in God's creation. It just does something for our soul. We visited Colorado Monument, Capitol Reef, Grand Escalante, Bryce Canyon, Zion, Natural Bridges, Cedar Breaks, Canyonlands, and Arches. We slept in a tent and ate out of a cooler. We took some amazing hikes and saw incredible things and came back refreshed. The entire time we could only give glory to God. We're so looking forward to the day when we can take a hike in the new world but until then we'll continue to look for the Creator in His creation.
Grace
More on Cowardice - Last week we touched on how Revelation 21:8 tells us that cowards will not be in the new earth or the new heaven, and beyond that it mentions that they'll "have their part in the lake that burns with fire and brimstone, which is the second death." Why is God so against cowardice?
1 John 4: 17, 18 says, "Love has been perfected among us in this: that we may have boldness in the day of judgment… There is no fear in love; but perfect love casts out fear, because fear involves torment…"  God hates cowardice because the root of cowardice is fear and fear causes torment. God does not want us to be tormented within our emotions and spirit.  He wants us to experience true freedom by living in His love.  He wants us to "have life, and that they may have it more abundantly." (John 10:10)
If fear is controlling us it turns us into cowards.  The Word of God continually counsels us to have self-control.  In fact, 2 Peter 1:5 and 6 tells us that as we grow in our knowledge of God we will gain self-control.  In other words, if I grow in my knowledge of God I will fall more in love with Him and as a result will grow in self-control, therefore I will be able to overcome my fears or cowardice.  In the end God hates cowardice because it separates us from Him.
--Pastor Jason
    Courageous - For my devotions this morning I spent time in the last two chapters of Revelation. They are such wonderful and hope building chapters about the new heaven and the new earth. However, something that jumped out at me this morning was one word which is found in verse 8 of chapter 21. This verse is revealing the different behaviors of those who will not be in this new paradise. The specific behavior that jumped out at me is "cowardly".
Those who are cowards will not be in the kingdom made new. Those who are not willing to fight through or face their fears and as it says in the previous verse be over comers. So, what are some things that would make us a coward in the eyes of God. Well, I could list off all kinds of things here but that would kind of defeat the purpose. You see, all of us have our own fears that bind us. If I were to write a list down those would be the things your mind would probably focus on. However, I think it might be better for us to just stop a second and pray that the Holy Spirit would reveal to us, individually, what each of our specific weakness or weaknesses are.
As you pray, think of some Bible promises that speak about courage and claim them on your behalf as you face the things of the future. If there aren't any specific promises that come to mind do a quick search and find some promises that you can apply to your prayer life as you face different fearful and terrifying things in life.  God surely wants to fulfill His promises in each of our lives.
--Pastor Jason