Welcome to the Greeley
Seventh-day Adventist Church
---
Worship Service Times
Sabbath School 9:30 A.M.
Worship Service 10:40 A.M.
- - - - - - - -
Weekly Events at Church

Last Day Events - Shawn Korgan
Sabbath 4:30 P.M. to 6:00 P.M.
- - - - - - - -
Bible Stories in Scripture
Monday - 6:15 - 7:30 P.M.
- - - - - - - -
Women's Bible Study Group
Wednesday - 10:00 A.M.
- - - - - - - -
Prayer Meeting
Wednesday - 6:30 P.M.
- - - - - - - -
United Prayer Meeting
Thursday 6:30 - 7:30 P.M.
- - - - - - - -

About Us      Calendar         Bible Study      Sermons      ACS School       Online Giving      Contact Us      Links
---
Listen to the sermon live by clicking on the "Sermons" link in the menu above. The sermon is live at about 11:00 a.m. each Sabbath, Greeley, Colorado, USA, time. Listen to previous sermons on demand at any time at the same link.
---
Devotional Thought from Pastor Jason Logan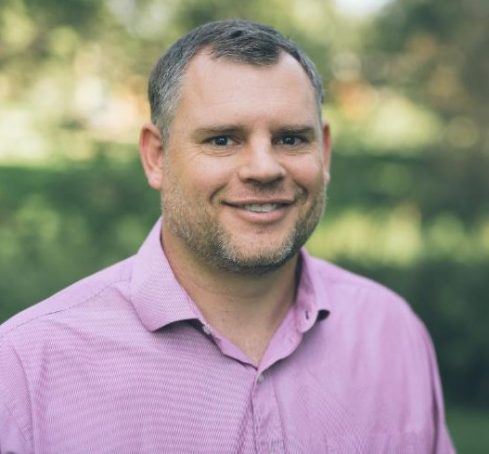 We Appreciate You - This year has been incredibly hard for our family. We've had so many different issues and struggles thrown our way that we've had to work through. But through it all two things have remained consistent.
Number 1--God is good. He's been with us through every day and problem. He says that He will never leave us nor forsake us and that has been evident this year. We've learned to trust those words and to cling to Him when we thought we couldn't keep going.
Number 2--The support of our church family. We have so appreciated every phone call, every text, every hug, every meal, every card, every kind word, and especially every prayer that has went up for us. You've all been so understanding and patient with us. We appreciate you! What love you've shown. Thank you so so so much.
We hope that things start to get easier and slow down but if they don't at least we have the promise that we can trust in Him to take us through and that we have the support of our church families. Thank you again.
Pastor Jason, Grace, Abby, Gideon & Afton
A Firm Foundation - I came across a wonderful promise the other day while reading from Proverbs. Proverbs 10:25 NLT  "When the storms of life come, the wicked are whirled away, but the godly have a lasting foundation." Are you in the midst of the storms of life? If you are and you have put your faith in Jesus, you have the best foundation to stand on. No matter how strong the winds get, how big the waves are, how deep the floods are; you will not be moved.
Jesus will stand with you through those trials. You may at times feel like you're toppling over or floating away, but the promise remains true; you're on the solid Rock who cannot be moved. Because of this brothers, sisters keep your eyes on Him. Don't get so absorbed by the things that are going on to the point that you lose sight of Him and step off of the foundation. If you do this, He will see you through. It's like the old children's song that so many of us sang when we were little.
"Don't build your house on the sandy land
Don't build it too near the shore
Oh, it might be kind of nice
But you'll have to build it twice
Yes, you'll have to build your house once more.
You gotta build your house upon the rock
Make a firm foundation on the solid spot
And though the storms may come and go
Oh, Peace of God you will know."
--Pastor Jason