Adult Sabbath School is meeting in the sanctuary. There is one adult class upstairs and all the children's classes will meet downstairs. Everyone is welcome!
We are no longer live streaming Sabbath School. 
Everyone is welcome to attend the worship hour. It starts at 10:50 a.m.  You will need to be in good health and wear a mask.
We will continue broadcasting Church live on youtube.com. Church will start at 10:50 AM with announcements.  Go to youtube.com and search for "greeley sda".  Click on the big G.  You may need to choose the "Videos" tab.
OR click on the "Sermons" link in the menu selections above to access the services. (On a phone or tablet the menu selections will be in a button that looks like three bars at the top of the screen.)
---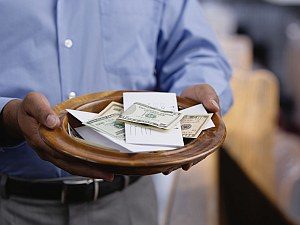 How do I give my offerings when I am staying away from public gatherings as much as possible.  I could mail my offerings, but is their an easier way?  Yes, you could give to Greeley Seventh-day Adventist Church by giving on line.  How?  Instructions on how to use "On Line Giving"
---
Devotional Thoughts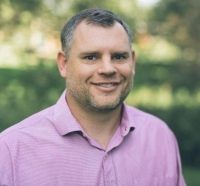 Thank you everyone for your prayers for my family. I was actually able to see her last week. It was such a blessing to be able to touch her, hug her, kiss her cheek, and hold her hand. Like I said, she's deteriorated greatly and it was very difficult to see with my own eyes. It had been over a year for me to see her and the decline was drastic. It was things that we just couldn't gauge over FaceTime from week to week. It was a blessing and a very sweet time but very difficult for all of us. Lots of tears were shed. The next day I cried all day. Dementia comes with constant waves of fresh grief as you lose bits and pieces of your loved when every day. The most precious moment for me was when I was leaving and I kept trying to take my hand away and she would just squeeze it real tight. I knew that she realized I was someone special to her. Thank you for being gracious and letting me share my journey with you and thank you so so so much for your prayers. You'll never know the strength I get from them.
--Grace
I just wanted to give you all an update on my mom and dad's situation. I know many of you have been praying for them and been invested in what's going on. As most of you know, my dad hadn't been able to see my mom for almost 10 months. He was finally able to go to the nursing home and give her a "hug" through a hugging wall. Then, he was able to bring her home Christmas day and finally touch her, hug her, kiss her, and hold her. After having her home for a few hours he decided not to take her back. My sister and brother-in-law are living with him at this time and my sister will be taking care of my mom. My mom has deteriorated drastically in the last year. I have videos of her last Christmas smiling and laughing and sitting in the couch. Now, she's basically blind because she can't visually perceive anything, can no longer chew, doesn't walk, and sleeps most of the day. My family would love your continued prayers as they navigate this new road. Although my dad gets to be with my mom now it's still a very difficult situation as she requires 24 hour care and is in a lot of pain when she's moved. Thank you all so much for your love and support for our family!
--Grace
Are We Waiting And Watching? As I listened to Jason's closing story this morning(this was on October 31st) ( about anxiously waiting and watching for his parents to come home from a day of shopping), I was reminded of something similar from my childhood.
My favorite cousin lived in another state, but quite often she came to visit. We loved to spend time together at our grandparents' house. My grandfather was still working, and he rode the city bus back and forth to work. Every afternoon when we knew it was almost time for him to arrive home on the bus, we would station ourselves on the front sidewalk to watch for his bus. The bus stop was about a block and a half away, but we could look down the sidewalk and see the bus pass by. Sometimes it was right on time; sometimes it was late and we would have to amuse ourselves in some way, but always keeping a watchful eye for the bus.
Finally, it would come and our grandfather would get off and start walking home. As soon as my cousin and I saw him, we would run really fast down the sidewalk to meet him. What a happy time we had walking back home with him!
As I listened to Jason's story and thought about this from my childhood, I wondered if I was really waiting that anxiously for Jesus to come. As a lifelong Seventh-day Adventist, I have believed in the second coming all my life. I hope and pray that as I watch events unfold in our world right now, I will be reminded anew to watch and wait for Jesus as anxiously as I did for my grandfather years ago.
-Sharon Oster
Who Do You Trust? - Rom 13:1  Let every soul be subject unto the higher powers. For there is no power but of God: the powers that be are ordained of God.
Rom 13:2  Whosoever therefore resisteth the power, resisteth the ordinance of God: and they that resist shall receive to themselves damnation.
I think we all knew that there was a high probability that this was coming.  An election that leaves some folks with more questions than answers.  Just kind of fits right into how 2020 has gone, doesn't it!  The question that it raises in my mind is; who do we trust, who do we have faith in?  Romans 13:1 tells us that there is no power that is not ordained of God.  Do we believe the Word of God?  No matter what side of the aisle you might stand on do you trust that God is in control?  There are a lot of questions, as I write this, about fraud and the legitimacy of the election in different locations. Regardless of whether there are actual fraud or questionable things that have been done, is God still in control?  Despite those things, does He still put into power who He wills to be so?  I choose to trust that He does.  He's been doing it and foreseen it for thousands of years, so why wouldn't the same be true in our current nation and time?
Those in power will do whatever they need to do in the days, weeks, or possibly even months to come, in order to figure out the details.  Already, there are things in motion on both sides as far as lawyers and the courts.  What can you do about it, but trust that God is in control?  We must choose to trust that God is in control, otherwise we will be controlled by these things.  Verse two tells us that if we resist the powers that be, we actually resist an ordinance of God (we know that there will come a time where we have to take a stand against laws that directly go against the law of God, that is not what is being discussed here).  Let's let those who are in power move forward in working out the details and not get ahead of ourselves in possibly resisting what in the end will ultimately be God's will, despite how it all falls into place.  
Most importantly we need to make sure that we don't allow the things of this world to drive wedges between us and the people we love.  Whether they be family, friends, workmates, or fellow church members, we need to keep our focus on the right things.  We must stay unified in Christ!  There seem to be more and more things that are being presented to us that we can be divided on.  That is definitely not happen chance!  Look to Christ, trust Him with the future.  Don't get swept away by the things going on around us.  After all, we are but pilgrims here.  So, my brother, my sister, who do you trust?
--Pastor Jason