Welcome to the Greeley
Seventh-day Adventist Church
---
Worship Service Times
Sabbath School 9:30 A.M.
Worship Service 10:40 A.M.
- - - - - - - -
Weekly Events at Church

Last Day Events - Shawn Korgan
Sabbath 4:30 P.M. to 6:00 P.M.
- - - - - - - -
Craft Group
Monday (2nd and 4th) - 9:00 A.M.
- - - - - - - -
Bible Stories in Scripture
Monday - 6:15 - 7:30 P.M.
- - - - - - - -
Women's Bible Study Group
Wednesday - 10:00 A.M.
- - - - - - - -
Prayer Meeting
Wednesday - 6:30 P.M.
- - - - - - - -
United Prayer Meeting
Thursday 6:30 - 7:30 P.M.
- - - - - - - -

About Us      Calendar         Bible Study      Sermons      ACS School       Online Giving      Contact Us      Links
---
Devotional Thought from Pastor Jason Logan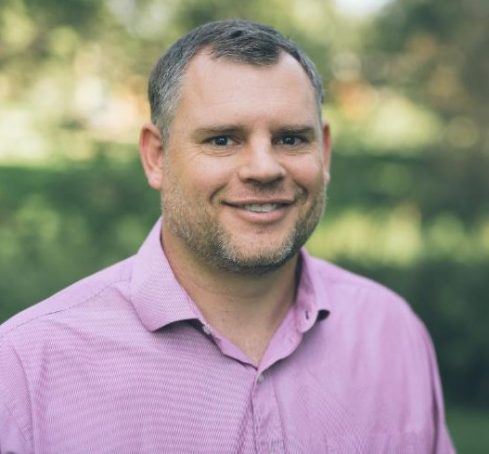 More on Cowardice - Last week we touched on how Revelation 21:8 tells us that cowards will not be in the new earth or the new heaven, and beyond that it mentions that they'll "have their part in the lake that burns with fire and brimstone, which is the second death." Why is God so against cowardice?
1 John 4: 17, 18 says, "Love has been perfected among us in this: that we may have boldness in the day of judgment… There is no fear in love; but perfect love casts out fear, because fear involves torment…"  God hates cowardice because the root of cowardice is fear and fear causes torment. God does not want us to be tormented within our emotions and spirit.  He wants us to experience true freedom by living in His love.  He wants us to "have life, and that they may have it more abundantly." (John 10:10)
If fear is controlling us it turns us into cowards.  The Word of God continually counsels us to have self-control.  In fact, 2 Peter 1:5 and 6 tells us that as we grow in our knowledge of God we will gain self-control.  In other words, if I grow in my knowledge of God I will fall more in love with Him and as a result will grow in self-control, therefore I will be able to overcome my fears or cowardice.  In the end God hates cowardice because it separates us from Him.
--Pastor Jason
    Courageous - For my devotions this morning I spent time in the last two chapters of Revelation. They are such wonderful and hope building chapters about the new heaven and the new earth. However, something that jumped out at me this morning was one word which is found in verse 8 of chapter 21. This verse is revealing the different behaviors of those who will not be in this new paradise. The specific behavior that jumped out at me is "cowardly".
Those who are cowards will not be in the kingdom made new. Those who are not willing to fight through or face their fears and as it says in the previous verse be over comers. So, what are some things that would make us a coward in the eyes of God. Well, I could list off all kinds of things here but that would kind of defeat the purpose. You see, all of us have our own fears that bind us. If I were to write a list down those would be the things your mind would probably focus on. However, I think it might be better for us to just stop a second and pray that the Holy Spirit would reveal to us, individually, what each of our specific weakness or weaknesses are.
As you pray, think of some Bible promises that speak about courage and claim them on your behalf as you face the things of the future. If there aren't any specific promises that come to mind do a quick search and find some promises that you can apply to your prayer life as you face different fearful and terrifying things in life.  God surely wants to fulfill His promises in each of our lives.
--Pastor Jason